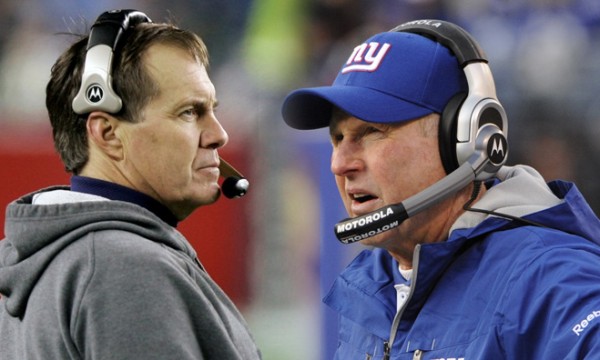 Bill Belichick is just trying to mess with the head of Tom Coughlin with the Jake Ballard deal
One of the more interesting stories in the NFL world that recently popped us was how the Giants tried to sneak tightend Jake Ballard through waivers so they could put hm on the PUP list. Of course, those plans were foiled as Bill Belichick and the Patriots claimed the young tightend off the waivers despite the fact that they already have Rob Gronkowski and Aaron Hernandez. Belichick did not make this move to improve the Patriots this year but to get inside the head of Tom Coughlin and weaken his New York Giants.
Tom Coughlin, Jerry Reese, and the New Yrok Giants were disappointed as Ballard was stunned as he thought he would be able to get through waivers. Ballard knows he is going to be the third string tightend in New England as Belichick will have to convince Ballard that he wants to be in New England. However, Belichick might just use Ballard as a trade chip as he could send him back to the Giants and pick up a sixth or seventh round pick, and we know how Belichick loves to rack up tons of draft picks. Bill Belichick is just playing some head games with Tom Coughlin as this is nothing more than just classic
gamesmanship
.